on 02/19/2017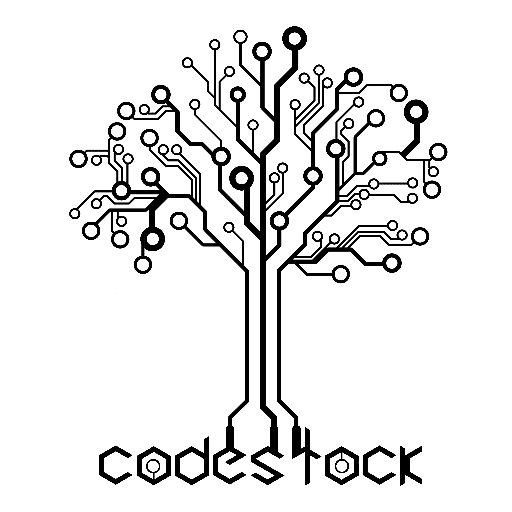 The following is a list of confirmed, selected speakers and their talk(s) for this year's conference:
Adam Williams: Knowing your aaS from a hole in the ground: Exploring SaaS, PaaS, CaaS, and IaaS
Aimee Knight: It's Not Dark Magic - Pulling Back the Curtains From Your Stylesheets & Getting Comfortable Being Uncomfortable - Lessons Learned One Year After Coding Bootcamp
Allison Benneth: Seven Awesome SQL Server Feature You Can Use ... For Free
Andrew Malek: Developers: Why Care About the User? & Tablets and Hybrids Need Mobile-Optimized Websites, Too!
Ariana Shannon: How to get to Minimum Viable Product
Barry Stahl: Examples of Micro-Service Architectures
Brant Boehmann: Introduction to Graph Databases with Neo4J
Cameron Presley: How Functional Programming Made Me A Better Developer & How To Have Code Reviews Developers Actually Want
Chris Gardner: Education vs. Certification & Unit Testing with xUnit.net
Christina Aldan: Emotional Intelligence in Design & User Experience at Entry Level
Dan Thyer: Mind Blowing Internet of Things (IoT) Projects with Cognitive Services
Daniel Barker: Architecting the Future: Abstractions and Metadata
David Neal: Public Speaking without Barfing on Your Shoes & Fizz Good and the Art of Delivering Value
Doguhan Uluca: Do More with Less JavaScript & React vs Angular 2
Douglas Starnes: Python: What's in it for You & Swift 3: Third Time's the Charm & Cross Platform Mobile UIs with Xamarin.Forms
Erika Carlson: self.improve(): Building a Technical Career
Erin Page: Mentor/Mentee Mashup
Gaines Kergosien: How to be a Six Figure Developer
Gregory Beamer: Automating the Software Delivery Pipeline: DevOps in the Real World
Gretchen Knode: Being Agile vs doing Agile.
Hilary Weaver-Robb: Testing RESTful Web Services & Your QA Should Be Your BFF
Haseeb Qureshi: Learning Node.js (Intermediate) -- Packages, Modularity & Express & Giving Percentage Points? Crash-Course in Equity Vesting and Team Grants
James Bender: "JavaScript" is Not a Dirty Word & Write Better JavaScript with TDD
Jamie Phillips: A DevOps Story & Putting your builds to work for you, a piece of Cake!
Jamie Wright: Building Your Own R2 Unit in Ruby
Jared Smith: Figuring Out How You Got Hacked: An Introduction to Forensic Analysis and Volatility
Jason Bock: What's New in C#7 & Learning Rust
Jason Cox: One Codebase to Rule Them All
Jason Farrell: Introduction to building iOS apps.... with Xamarin
Jay Harris: Design for Non-Designers from a Non-Designer & Growth: Moving Beyond "Independent Developer"
Jeremy Clark: Becoming a Social Developer: A Guide for Introverts & I'll Get Back to You: Task, Await, and Asynchronous Methods in .NET
Jeremy Fairbank: Functional Programming Basics in ES6 (JavaScript)
Jim Wooley: Geting started with Entity Framework Core & .Net Compiler Platform (Roslyn) and you
Joe Walling: Creating a Successful Software Product Company
Joe Marshall: Basics of Domain Driven Design: the Building Blocks of Successful Architecture
John Rouda: Technical Leadership 101 & Creating a part-time side hustle
John Sterrett: Make Your Own SQL Server Queries Go Faster! & Performance Tuning Azure SQL Databases
Joseph Guadagno: Bootstrap 4.0 – What's new? & Look into your Application with Visual Studio Application Insights
Josh Carroll: Unlocking JavaScript via TypeScript & Composing The Future With RxJS
Josh Gretz: React Native In The Wild
Justin James: Rapid REST API Development with Node and Sails
Kevin Tuttle: Hour(s) of Code - Don't Let Your Kids Grow Up To Be Lawyers
Kristina Hardin: Details of Design: The Fine Art of Designing Web Experiences
Lee Brandt: Dockerize Your .NET Development & JavaScript LevelUp
Magnus Stahre: git gone wild: how to recover from common git mistakes. & Taking a byte of Java Bytecode
Mark Wilson: Authentication in Angular
Matt Honeycutt: The War is Over, and JavaScript has Won: Living Under the JS Regime & Building Mobile Apps with Visual Studio Tools for Apache Cordova
Matt Loflin: My Journey as a Microsoft Azure Program Manager
Matthew Groves: Querying NoSQL with SQL: HAVING Your JSON Cake and SELECTing it too
Melissa Green: Stop Killing Requirements! & Coder Careers
Michael Luetjen: Coding with character. It's the study of logic!
Nate Taylor: Let's Get Functional with Elixir! & From Cholera to the Space Shuttle Challenger: What Can We Learn About Professionalism from Other Professionals?
Paul Hacker: Release Management with Team Services
Paul Sheriff: The Basics of How to Unit Test your Code
Philip Japikse: Introduction to Entity Framework Core & ASP.NET Core MVC - What you need to know
Reid Evans: A Developer's Journey from Object Oriented to Functional Programming & The 4 Steps to Becoming a Functional Programmer
Sam McClanahan: Bits to Atoms, an introduction to the Fourth Industrial Revolution
Samir Behara: Making developers lives easier with SQL Server 2016
Shawn Wildermuth: Being a Better Developer: Learning Skills That Aren't On Your Resume & Developing ASP.NET Core in VS Code
Stan Paulauskas: Nuclear Scrum : When Agile Practices meet Nuclear Physics
Steve Green: Hacking Technical Debt & Agile Architecture & Crafting Innovation
Steven Swenson: Writing and Deploying Scalable Applications using Azure Service Fabric
Tommy Nguyen: Onboarding: How to Set Clients up for Success
Joel Cochran: Azure Machine Learning for the Absolute Beginner & The road to the white house goes through the cloud
Scott Drake: Leadership Skills My Team Wishes I Had When Starting Out
Arlan Nugara: Making ReactJS work with ASP.NET Core MVC & Work Smarter: Automation in the cloud
We are currently testing a session builder that we will let everyone know about in about two weeks!